Manhattan Document Scanning Services
Companies across New York City use document scanning to digitize their paperwork into electronic records. Once in an electronic format, documents can be a lot easier to manage. If a document is needed it can be found with a basic computer search. Access to every document can be limited to individual employees or groups of people. Usage must be manged to eliminate employees stealing or selling the private data of employees and customers. In addition, every record has a retention life, and an electronic document management system will automatically erase old records.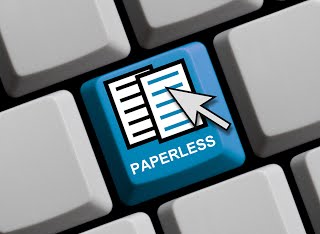 To move towards a paperless office in Manhattan, your first step will be to work on a record destruction policy. Codify how long you want to keep each type of document. Then calculate who needs access to them. This policy should be published to each employee.
Next you will need to clean out all unnecessary documents. Have everyone who manages company records clean out documents that should be retired. Also provide shredding containers around your organization. Ask workers go through their personal files while referencing the official document management policy and destroy documents beyond their expiration date. There is no need to scan documents that are not required.
Step three is to determine what documents will be accessed going forward. The benefits of document scanning become clearer the more often the document is accessed and shared. If it is unlikely to be used going forward, storing the original document is the way to go. Whatever remains is what you need to scan.
Now it's time for the actual scanning. You can acquire equipment and assign the work to your employee or a temp. Or you can find a professional Manhattan scanning service. If you have one or two boxes of paperwork then using an employee should work. But as you grow, the number of documents you have to scan will potentially overwhelm your capacity.
Manhattan Paper Shredding makes the conversion process easy. Our contractors have high speed scanning machines and professionals who perform this work daily. They organize the documents and then shred them.

Get Free Quotes on Document Scanning Services in Manhattan Today!
Scanning projects can be confusing and overwhelming. Let Manhattan Paper Shredding professionals help you get started on the right foot. Our local contractors can quickly and efficiently scan and index thousands of documents without interrupting your normal business activities. Give us a call at (646) 553-1634 or fill out the form on the left for free quotes today!